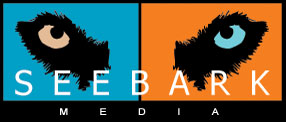 **UPDATE** Check out the BF3 Themed PC/Casemod Here


SeeBark Media is a full service web marketing group that takes the intimidation out of getting your business or organization a presence on the internet. If you have an interest in establishing a web site, but are hesitant because you feel overwhelmed by the technology, fear no more.

You will be involved in the entire process of picking your domain name and discussing corporate colors/logos as well as the textual content and site layout. Through your involvement, it will allow the finished product to be what you envisioned and something that you can be proud of to represent your mission.

Beyond web site design, all custom graphics done for your site will be available to you for your print and marketing efforts at no additional charge. Printing services are also available to you for large banner, poster and display signage for an additional, a la carte fee.